Acorn Studio
Walserwirt

Your Traditional Hotel in Salzburg
Acorn Studio - copy - copy - copy
Acorn Studio - copy - copy
Acorn Studio - copy - copy
Acorn Studio - copy - copy - copy
Acorn Studio - copy - copy - copy - copy

Hotel Restaurant Walserwirt Salzburg
Welcome to the Walserwirt!
Your traditional Hotel in Salzburg
For everyone who likes to live close to the city but prefers the calmness of the countryside.
The Santner family would like to welcome you to their hotel in Wals right at the edge of the city of Salzburg. We invite you to enjoy an unforgettable stay with us.
Enjoy our hotel, the unique atmosphere and culture of Salzburg, the surrounding nature and our many culinary specialities. The hotel, with its own style and charm, combines coziness with the flair and personal service of a 4-star-hotel.
Hotel Walserwirt has been part of Wals-Siezenheim since 1607.
For 404 years now, the Hotel Walserwirt has been an integral part of Wals and is now run by the fifth generation of the Santner family. Working closely with the Hotel Walserwirt is the family-owned butcher's shop "Santner Fleisch+Wurstwaren GmbH"  which was founded in 1688 and is already in the 11th generation.
The Walserwirt is an integral part of the municipality Wals-Siezenheim like the Walser Peachtree and Ringer club AC Wals, just as much as Mozart and the Salzburg Festival are part of the city Salzburg.

1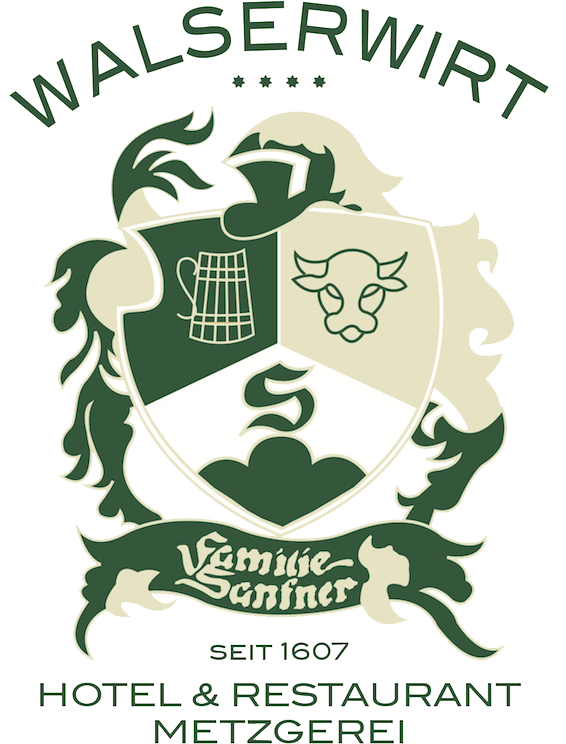 1 - copy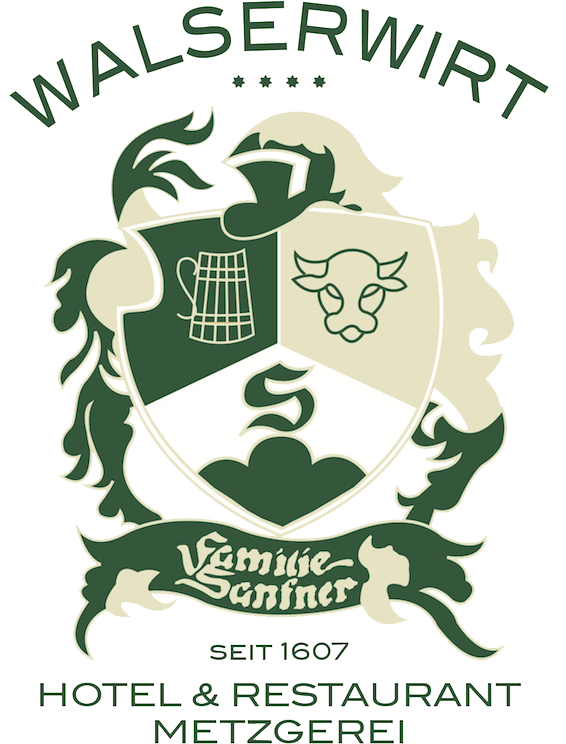 1 - copy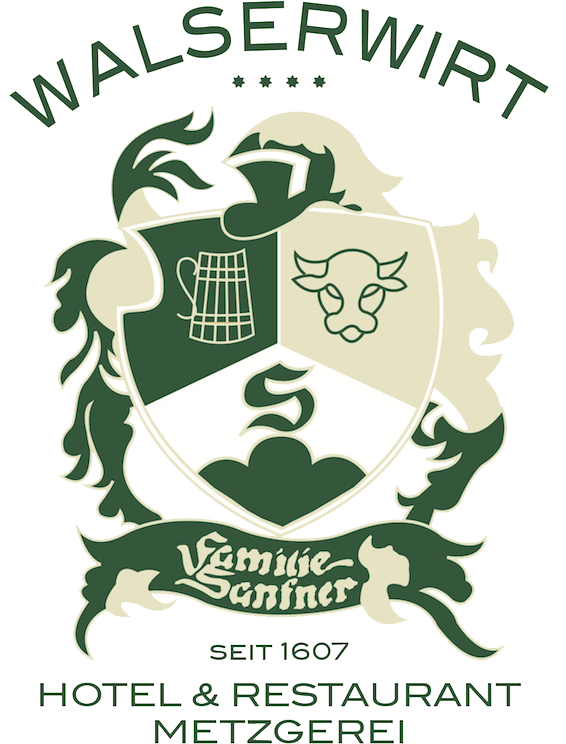 1 - copy - copy - copy - copy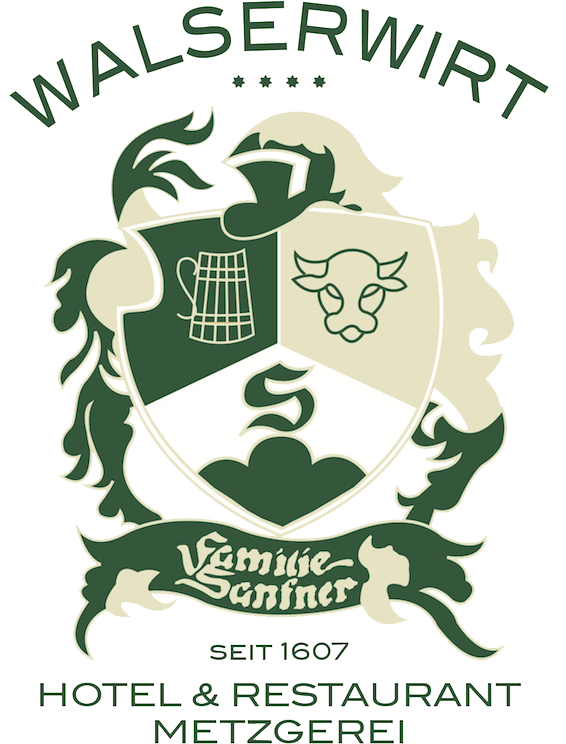 1 - copy - copy - copy - copy - copy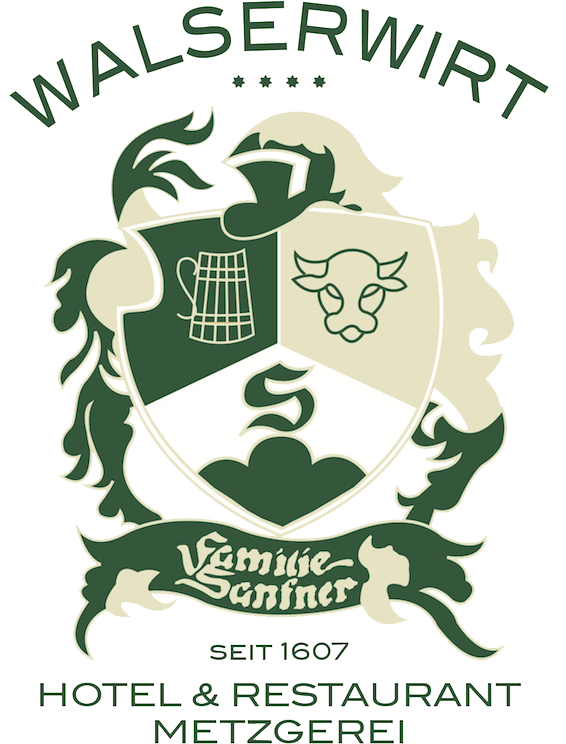 1 - copy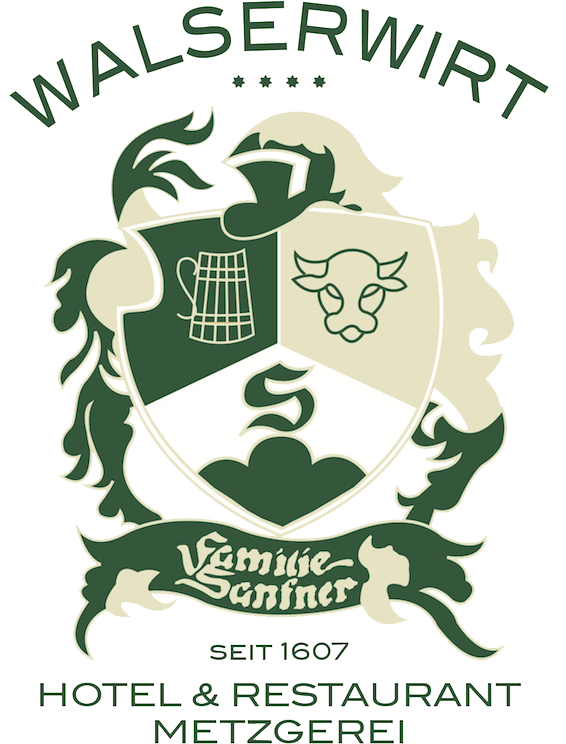 1 - copy - copy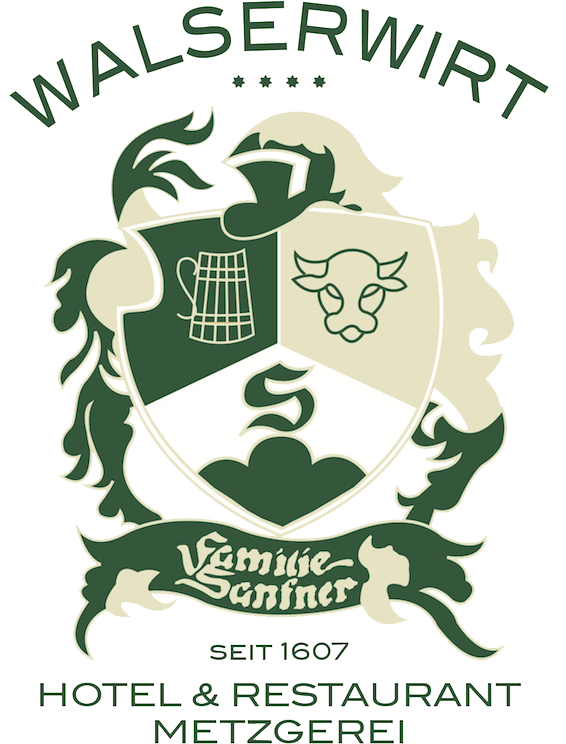 1 - copy - copy - copy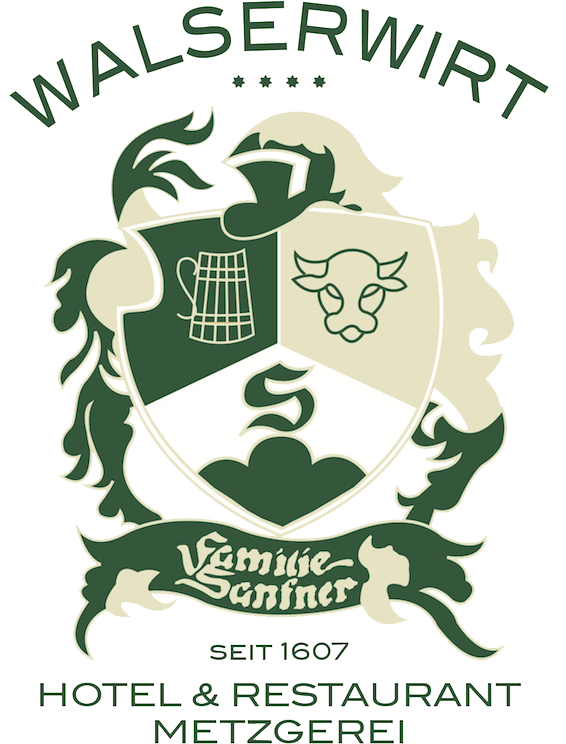 1 - copy - copy - copy - copy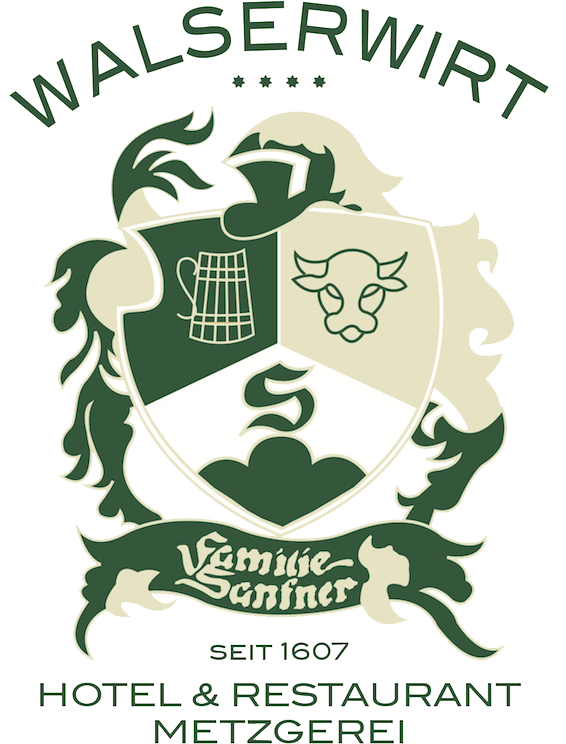 Enjoy the classics of Austrian cuisine in Salzburg.
Despite our culinary weeks, there is nothing better than THE Austrian cuisine classics.  To get a deeper insight into them, our kitchen chef allows you to take a peak into his recipe book, where you can read more about our recipes and Austrian delicacies.
Our membership of "Culinary Heritage Austria" and "Gourmet Region Austria" underlines our passion and philosophy for Austrian cuisine.
Santner: the family under one roof!
The family name "Santner" not only stands for hospitality through conviction but also for the production of high-quality meat and sausage products from our own butchery and family-owned agriculture.
"Indulgence emerges from origin certainty"
Hotel Walserwirt and the Santner family guarantee the origins of their cuisine – through their own butchery and purchase from farmers in the neighbourhood and surrounding regions.

Hotel Restaurant Walserwirt Salzburg
Contact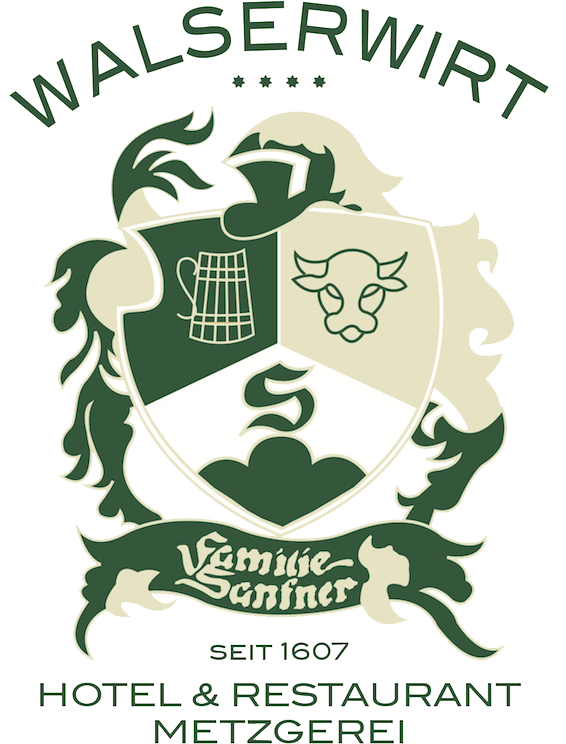 Hotel Restaurant Walserwirt Salzburg