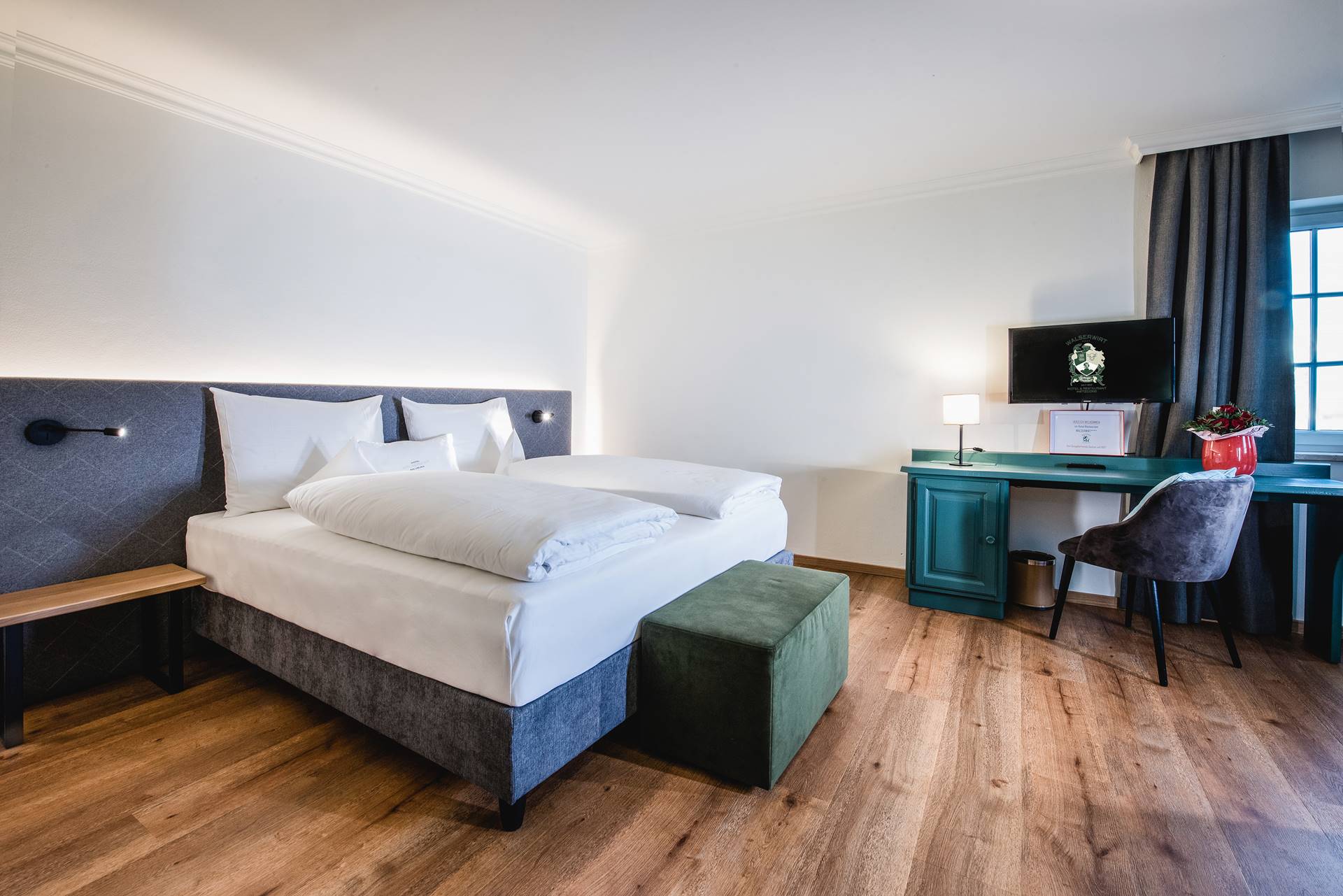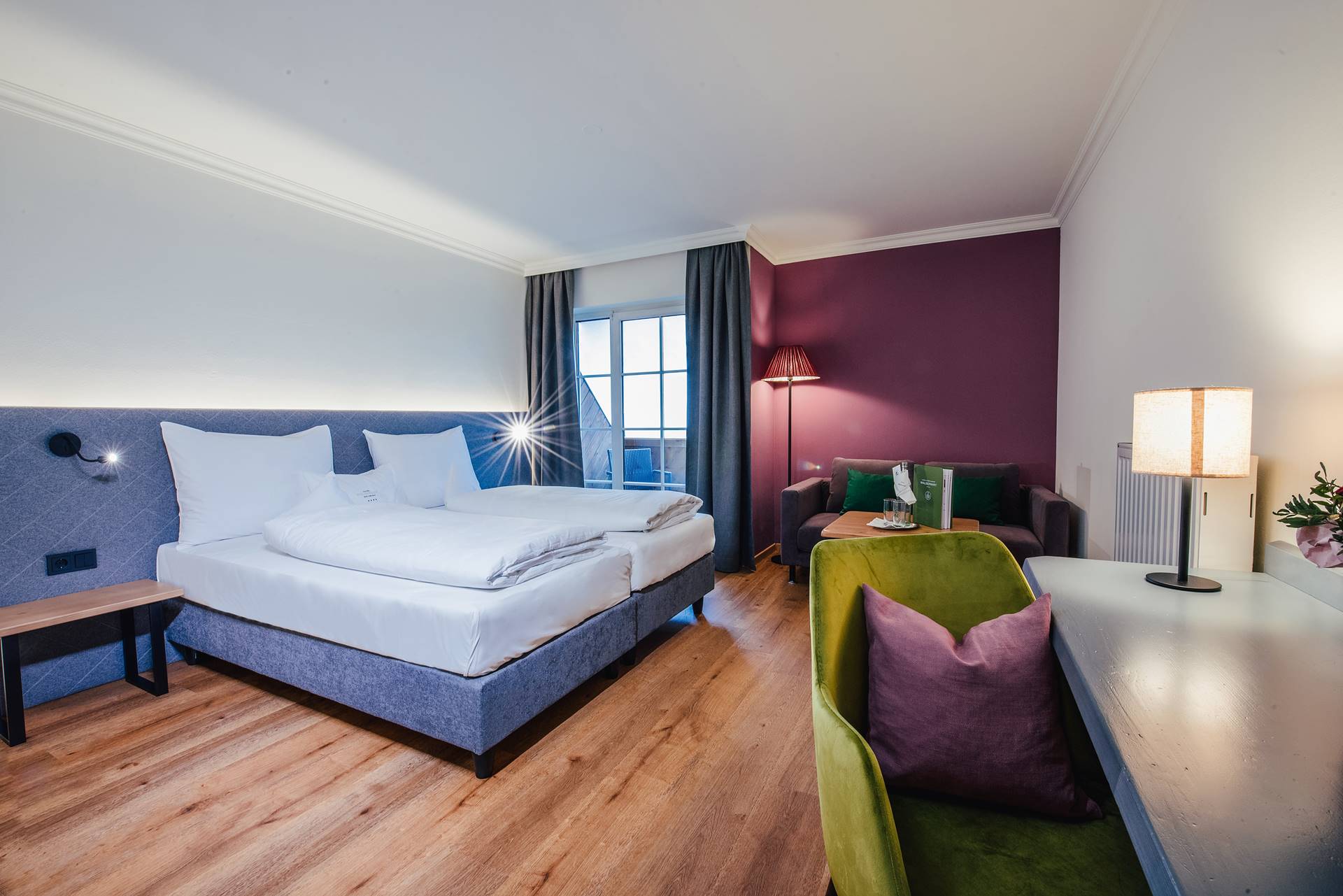 Hotel Restaurant Walserwirt Salzburg
Hospitality out of certainty!
The family has always provided safety and offered refuge in times of danger and expulsion. At the beginning of the 17th century, the former family Mayr was allowed to sell wine. This was also the first step to create today's Hotel Walserwirt.
In a time determined by religious and colonial wars, the Walser Tavern (Hotel Walserwirt) was seen as a place of refuge and safety by those expelled from neighbouring lands and travellers between Bavaria and Salzburg. This unique kind of hospitality has been passed down from generation to generation and is still today part of our philosophy.
The whole family under one roof!
The family name "Santner" does not only represent hospitality out of certainty, but also the production of high-quality meat and sausage products from the own butcher's shop and from the family-owned farm.
All that is guaranteed by the butcher master and owner Paul Santner with his team.
Innkeeper and Hotel manager Margarethe Santner runs the Hotel-Restaurant Walserwirt.

Daughter Margarethe runs the front office.

Son Paul Santner Junior – master butcher in the 11th generation – manages the Marketing and Controlling sections.
Image Gallery:

Hotel Restaurant Walserwirt Salzburg
Hotel Restaurant Walserwirt - Est. 1607 - Wals/Siezenheim
Image Carousel - Too Much Chocolate Cake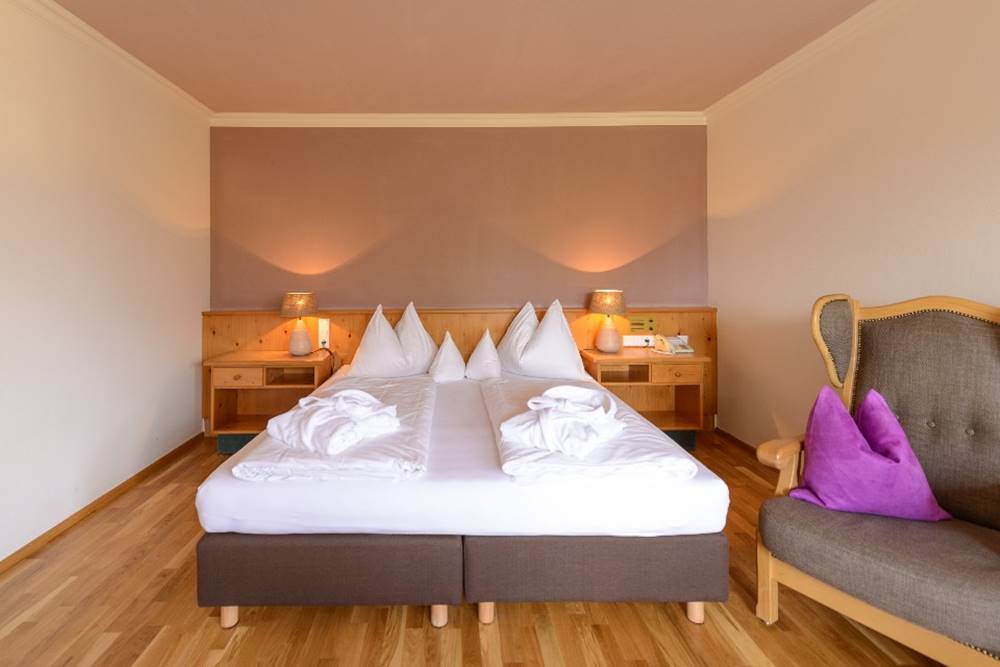 Image Carousel - Split the layers of cooled cake horizontally, cover the top of each layer with coffee.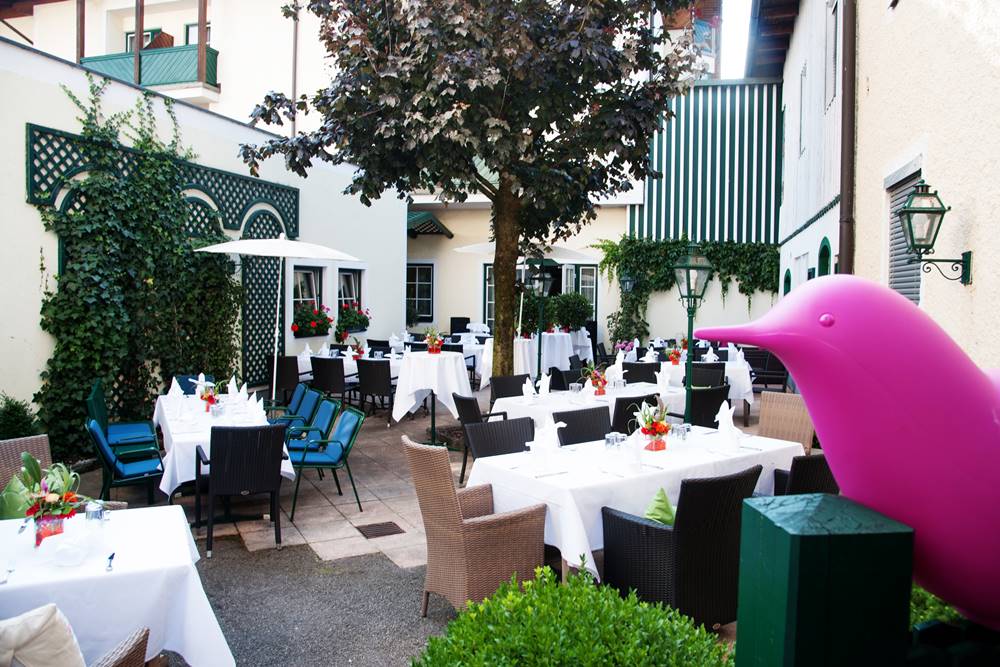 Image Carousel - Split the layers of cooled cake horizontally, cover the top of each layer with coffee. - copy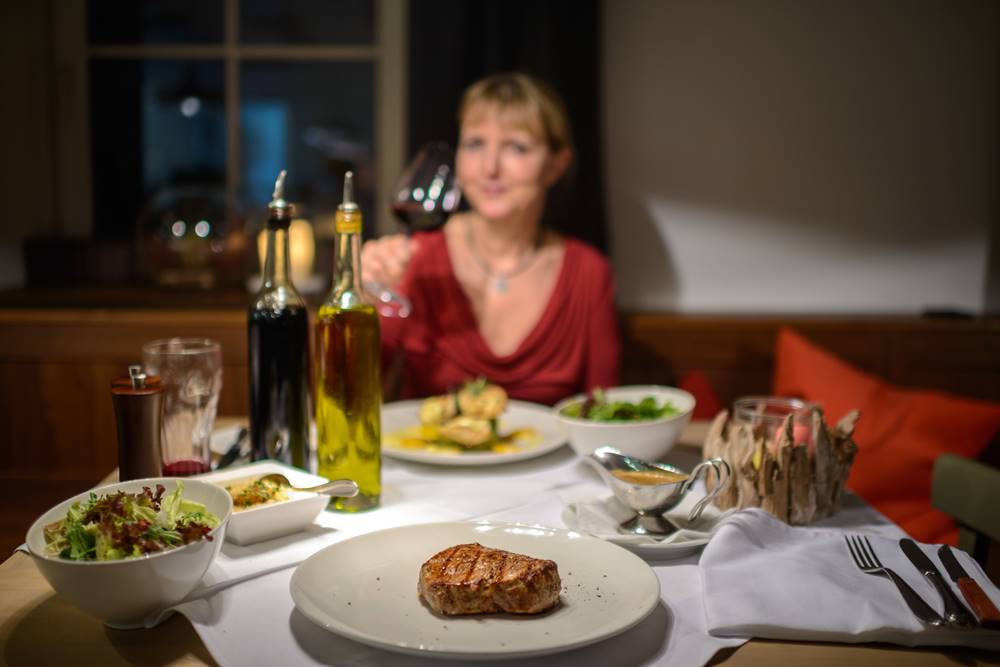 Image Carousel - Split the layers of cooled cake horizontally, cover the top of each layer with coffee. - copy - copy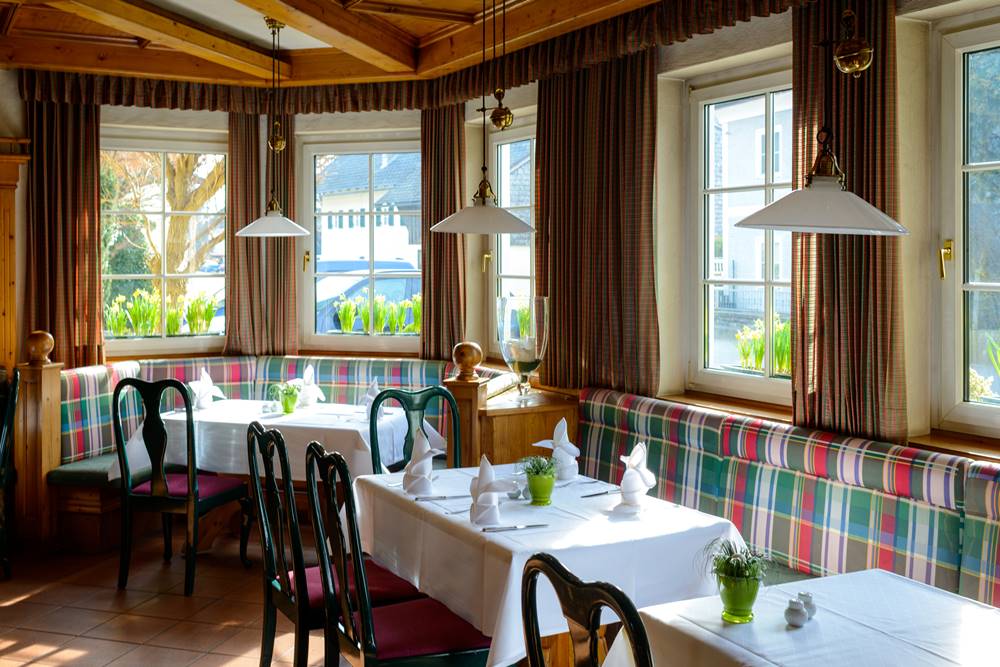 Image Carousel - Split the layers of cooled cake horizontally, cover the top of each layer with coffee. - copy - copy - copy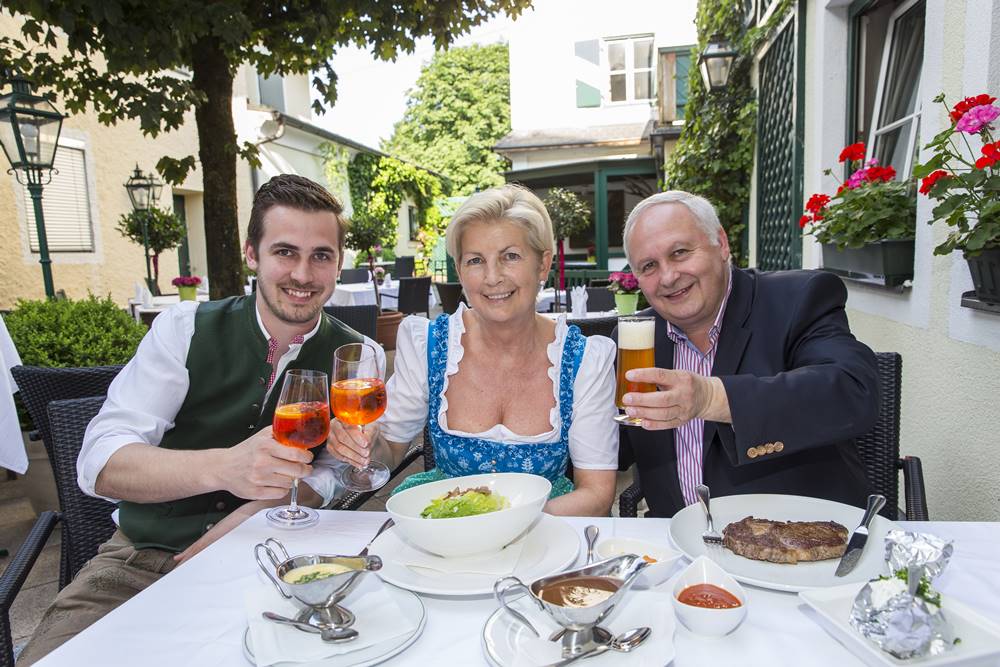 Image Carousel - Split the layers of cooled cake horizontally, cover the top of each layer with coffee. - copy - copy - copy - copy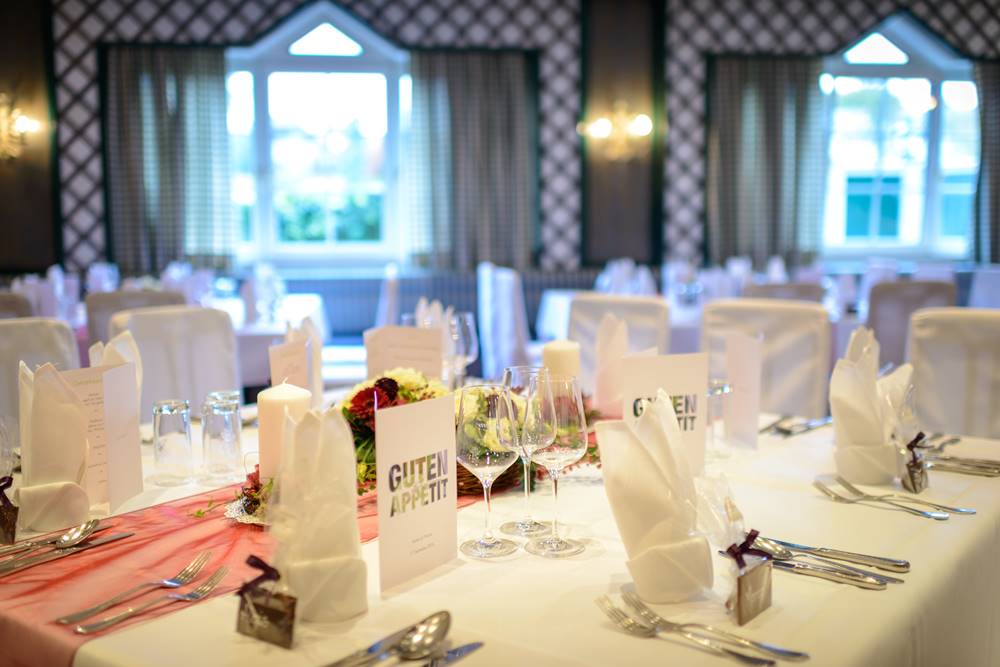 Image Carousel - Split the layers of cooled cake horizontally, cover the top of each layer with coffee. - copy - copy - copy - copy - copy
Image Carousel - Split the layers of cooled cake horizontally, cover the top of each layer with coffee. - copy - copy - copy - copy - copy - copy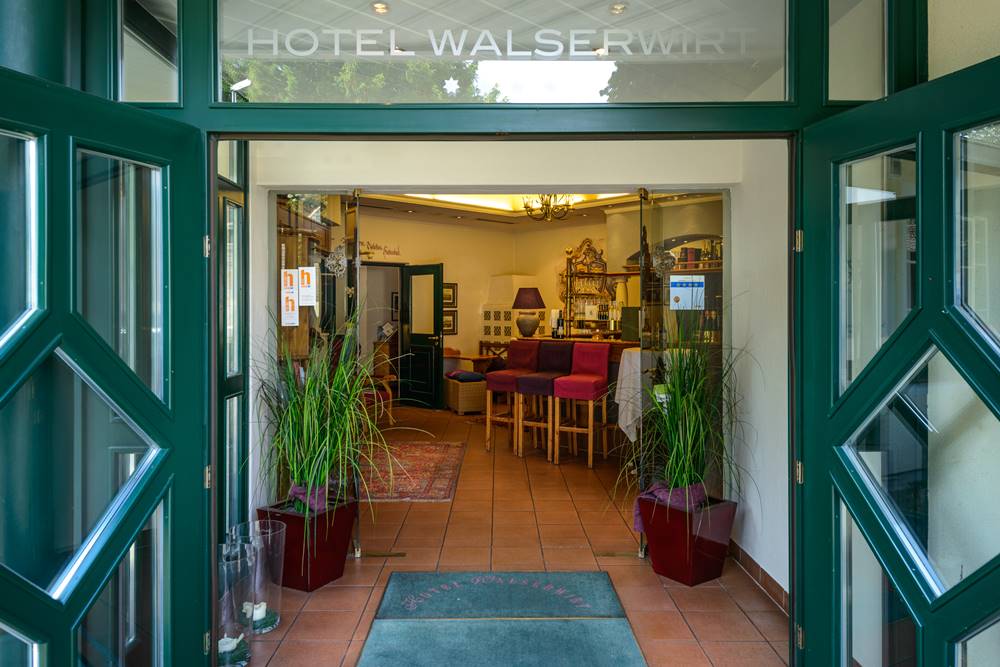 Image Carousel - Split the layers of cooled cake horizontally, cover the top of each layer with coffee. - copy - copy - copy - copy - copy - copy - copy
Image Carousel - Split the layers of cooled cake horizontally, cover the top of each layer with coffee. - copy - copy - copy - copy - copy - copy - copy - copy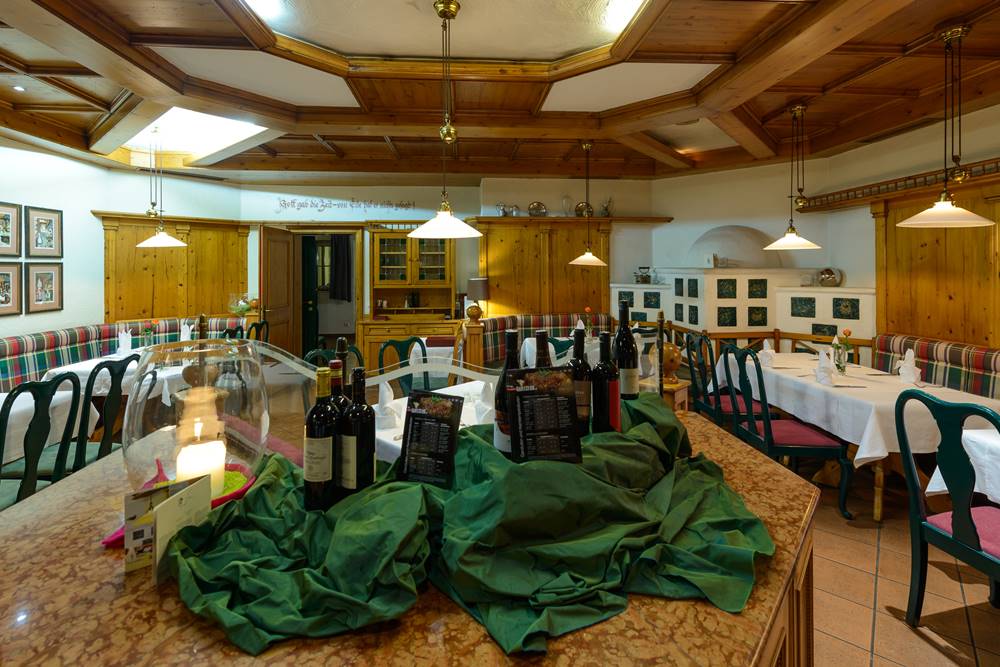 Image Carousel - Split the layers of cooled cake horizontally, cover the top of each layer with coffee. - copy - copy - copy - copy - copy - copy - copy - copy - copy
Image Carousel - Split the layers of cooled cake horizontally, cover the top of each layer with coffee. - copy - copy - copy - copy - copy - copy - copy - copy - copy - copy